custom portraits of your furry friends + more
about || commissions || gallery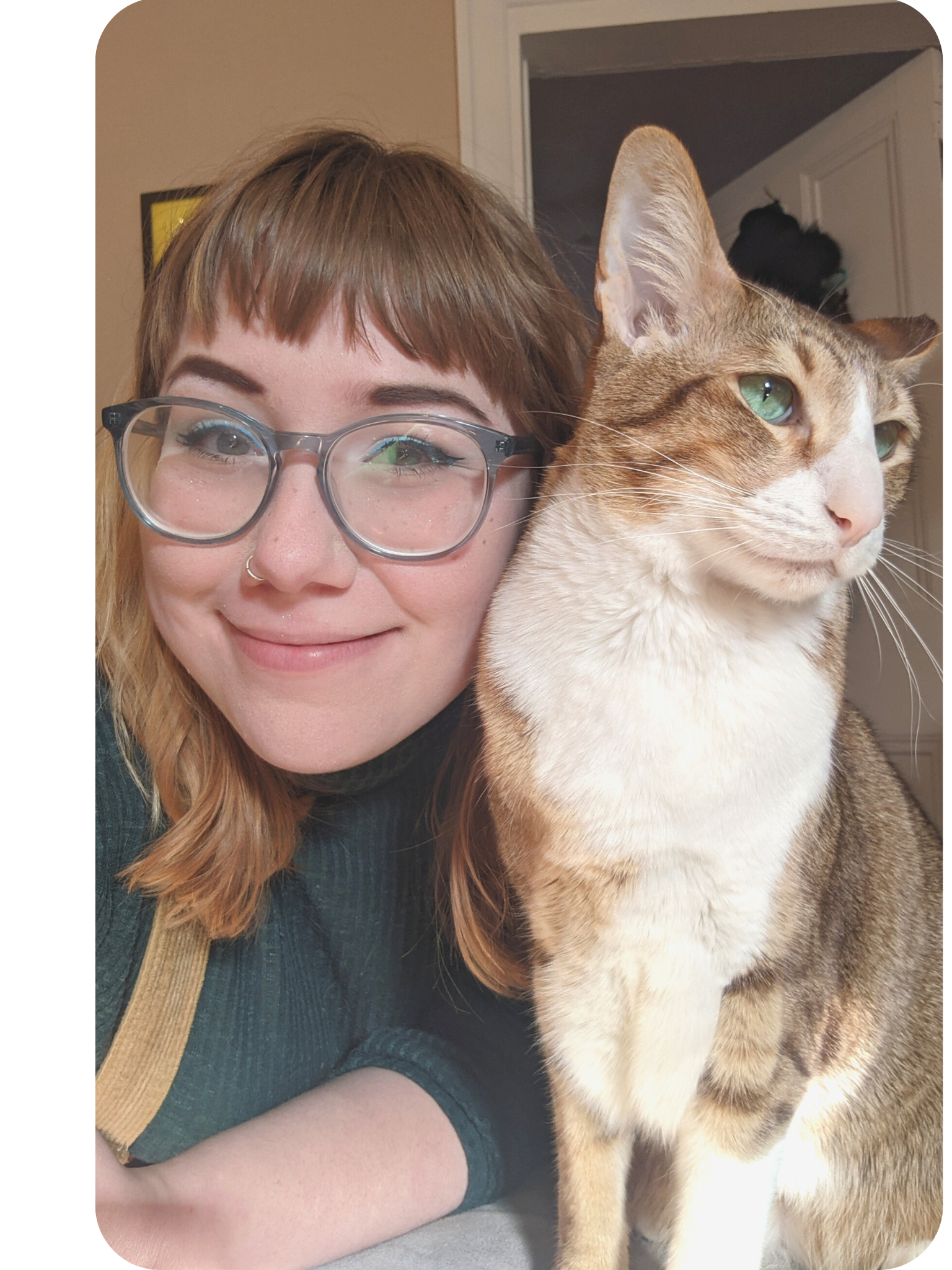 You can call me Mikayla, Mik, or M. (she / they / yinz), any of those are fine. I am an eclectic artist and librarian, devourer of graphic novels and nonfiction, collector of antiques and tattoos, amateur graphic and interior designer, and obsessive devoted cat mom, based somewhere in the rust belt. When it comes to art, I like to experiment with many different mediums, including fiber arts, traditional and digital drawing, watercolor painting, mixed-media collage, dollhouse miniatures, jewelry-making, among others.

Beginning in March 2022, I created a series of digital portraits of my beloved six-year-old oriental shorthair/maine coon mix and Adam Driver look-alike, Snickers, pictured here with me. It wasn't long before I needed to start finding more cats (and dogs, and other furry creatures) to act my models and muses, so I started drawing friends' pets, coworkers' pets, insta-celebrity pets, meme pets... you get it.

In my portraits, I always hope to capture the quirks and purrsonalities of people's beloved pets and provide them with a timeless keepsake of their furry friend. if you would like a custom portrait of your very own pet, please get in touch!
hardware: Apple iPad Pro 12.9 + Apple Pencil // software: procreate, canva, floss cross



After a lot of practice, I have developed a personal illustrative style that is highly detailed and composed of many tiny dots and dashes which follow the contours of the figure. Typically, I draw these pet portraits to be a standard 8x10 inches. As of right now, I do not have reliable printing and shipping capabilities, so these commissions will be for digital ONLY portraits. You will receive a high-quality .PNG image file as well as a printer-friendly .PDF version. I am also happy to help you find a print shop where you could get the portrait printed.


PRICING:
Due to the custom nature of my artwork, I am currently pricing my portraits between $50-$100 (for one pet). For additional pets in the same image, I will add $20-$25. Venmo and PayPal are accepted, and I am also very interested in trading goods & services or skill-sharing! Please feel free to get in touch with me and I am happy to work with you.

I've set these prices to account for my time, labor, and skill. After I've seen a picture of your pet and we've discussed what you want in a portrait, I'll quote you a price within this range based on the complexity of the portrait and time I expect it to take to complete it. I'm willing to work with folks on a budget so feel free to reach out!
If you would like to commission me for a portrait, please email me at mwobrak@gmail.com!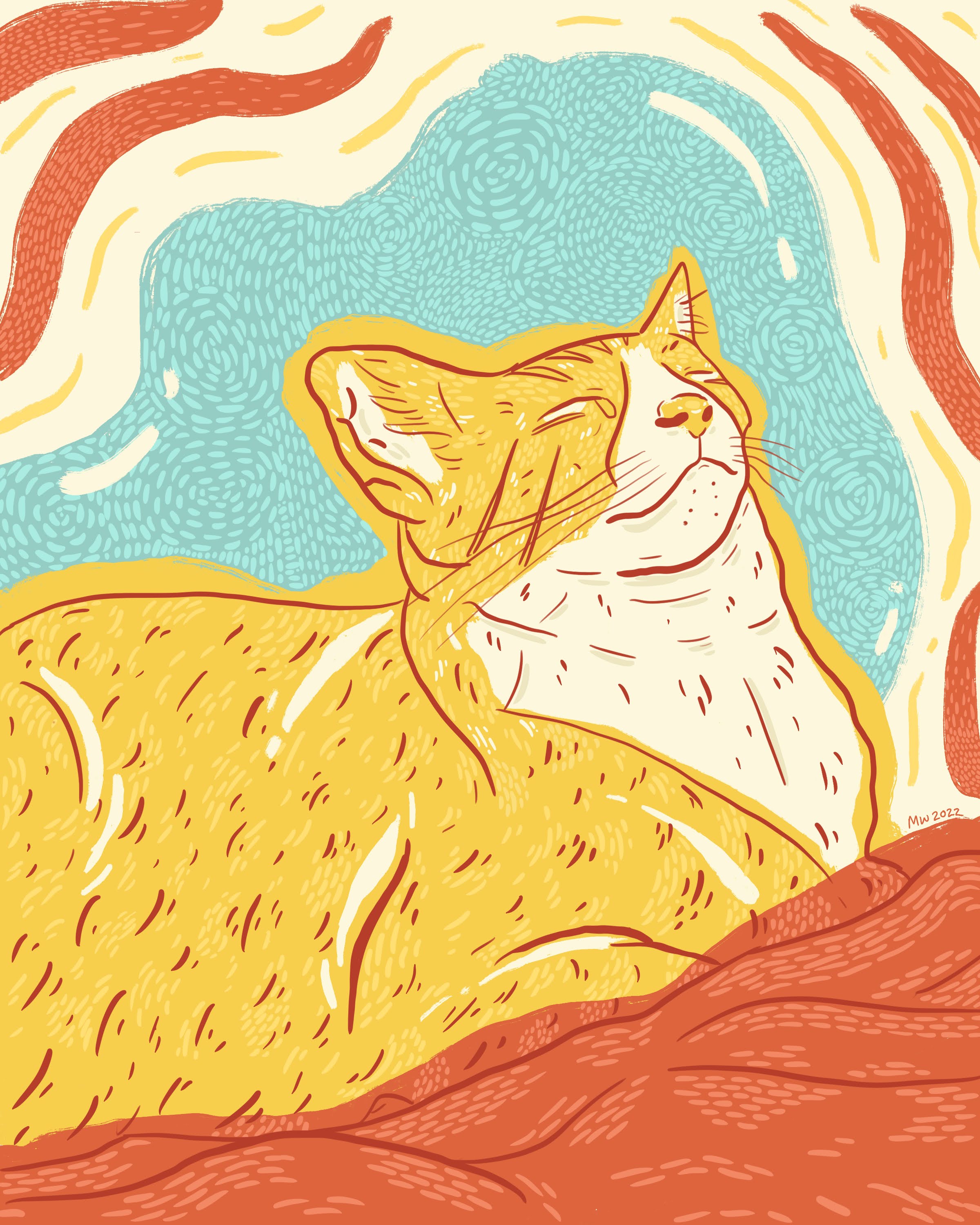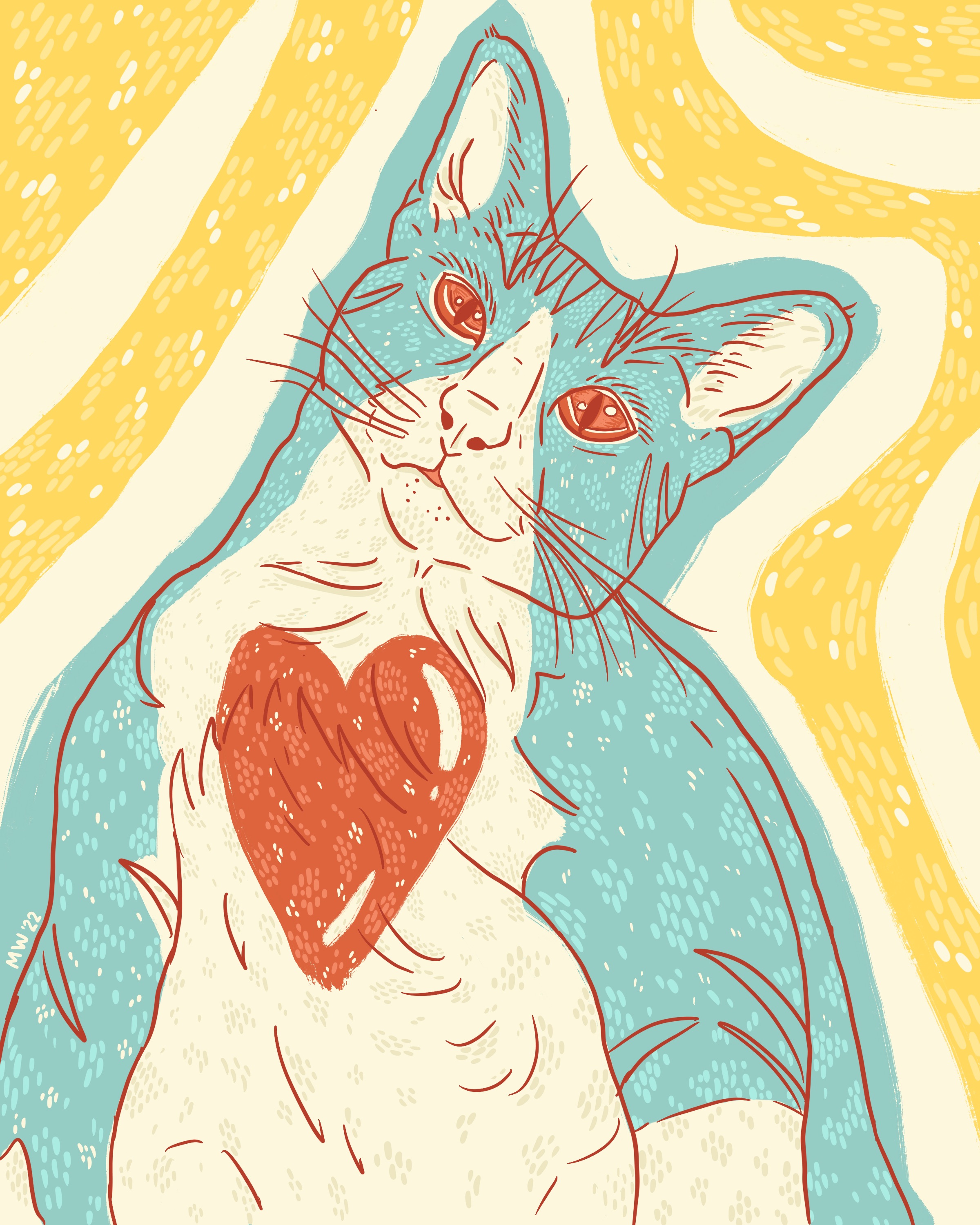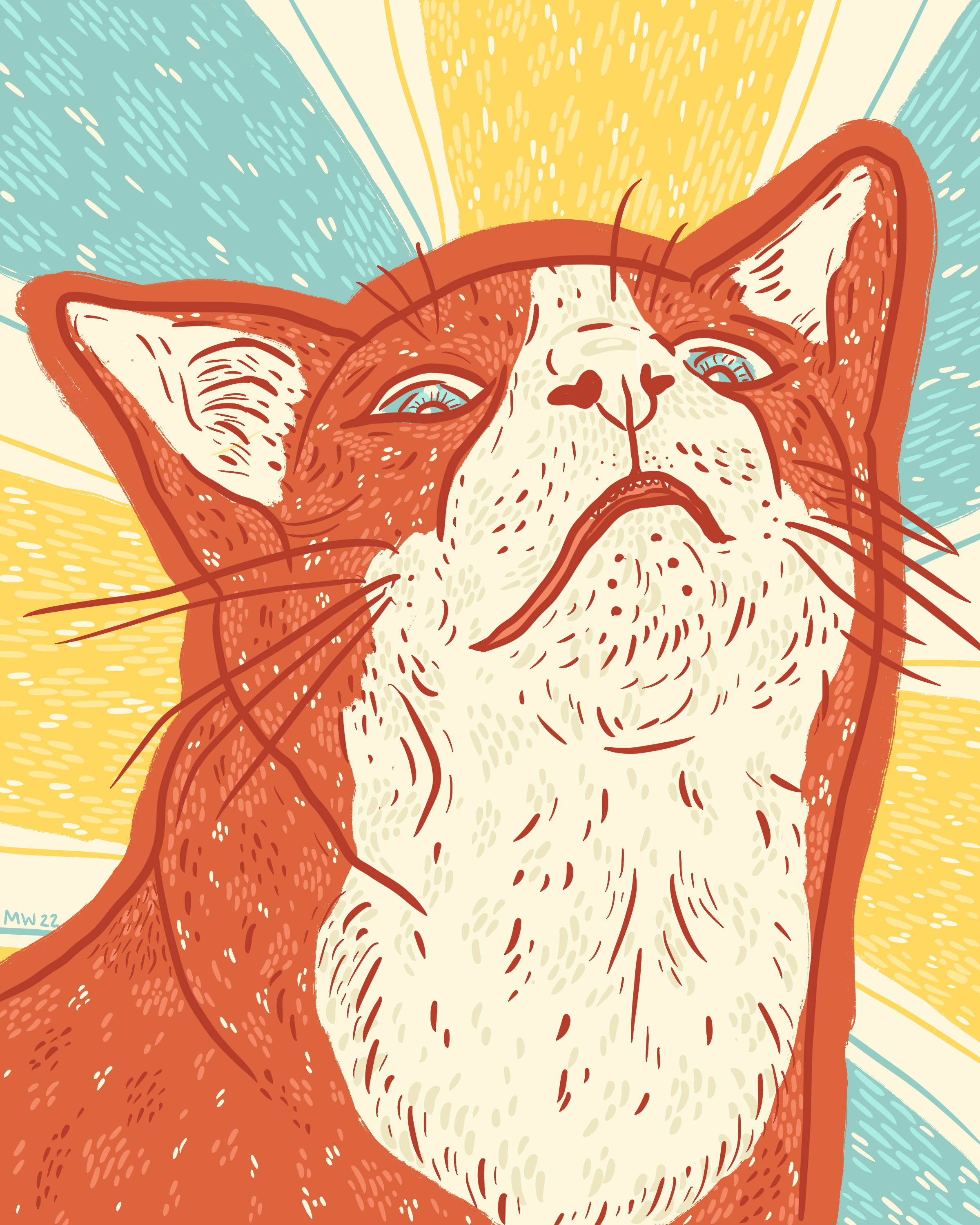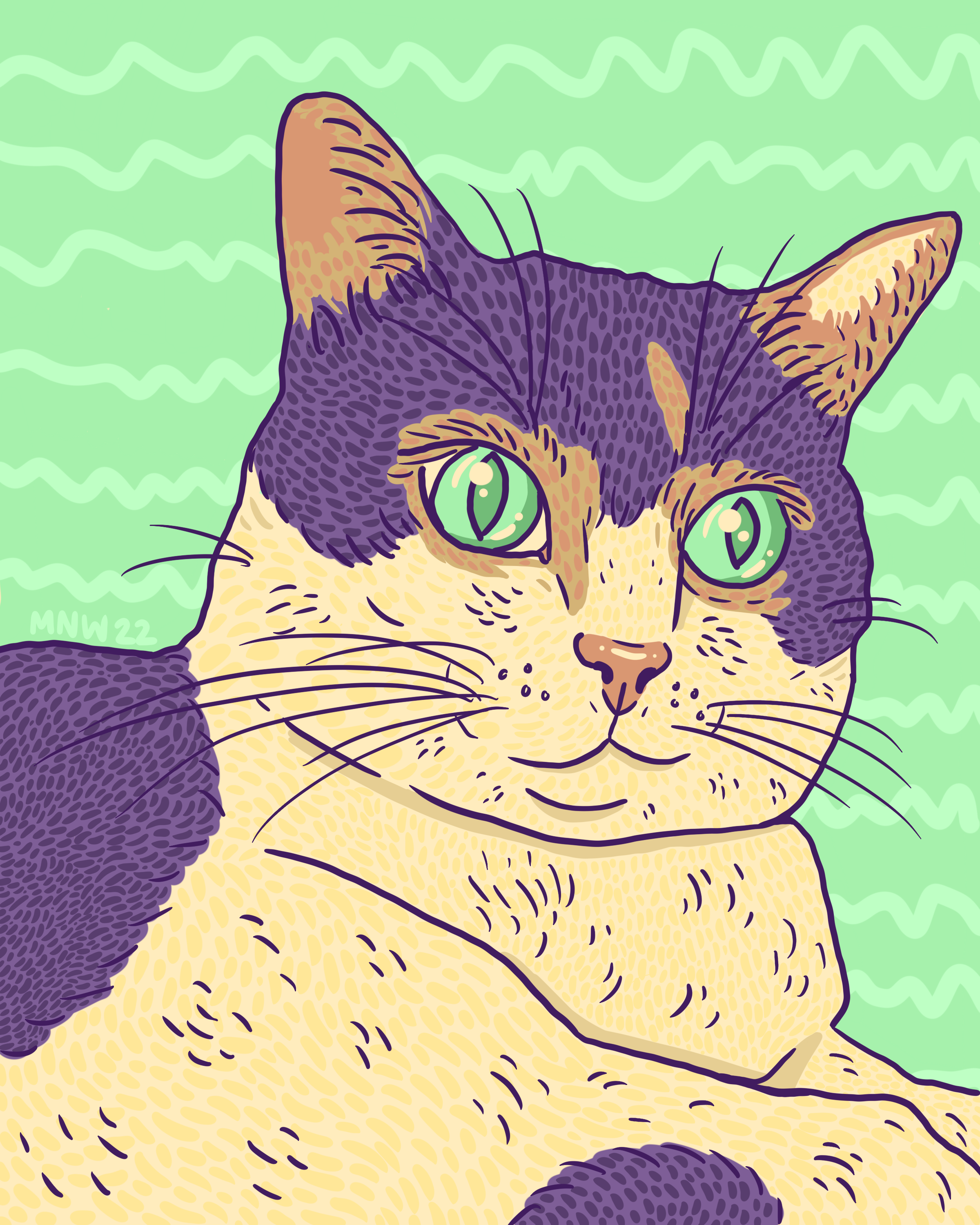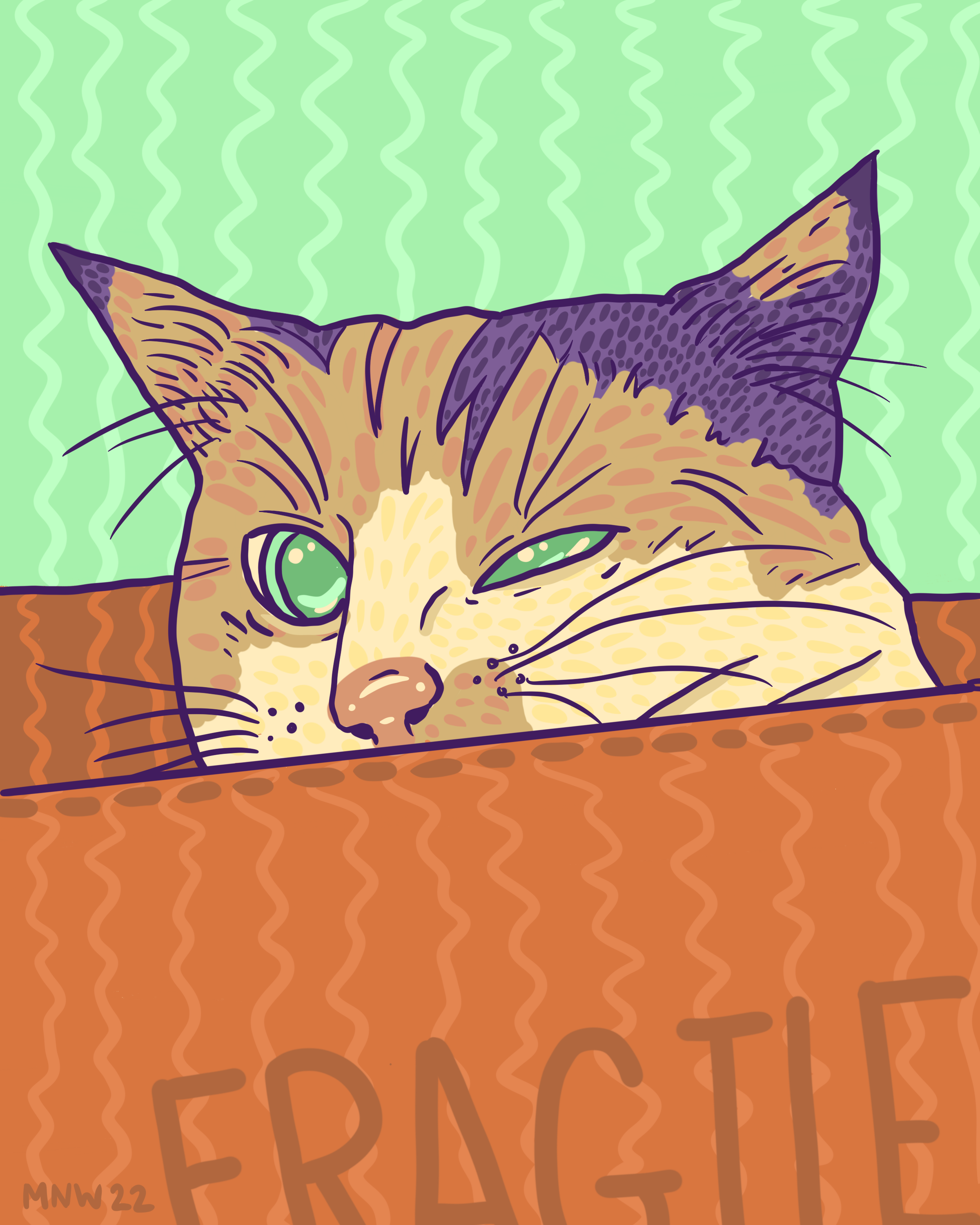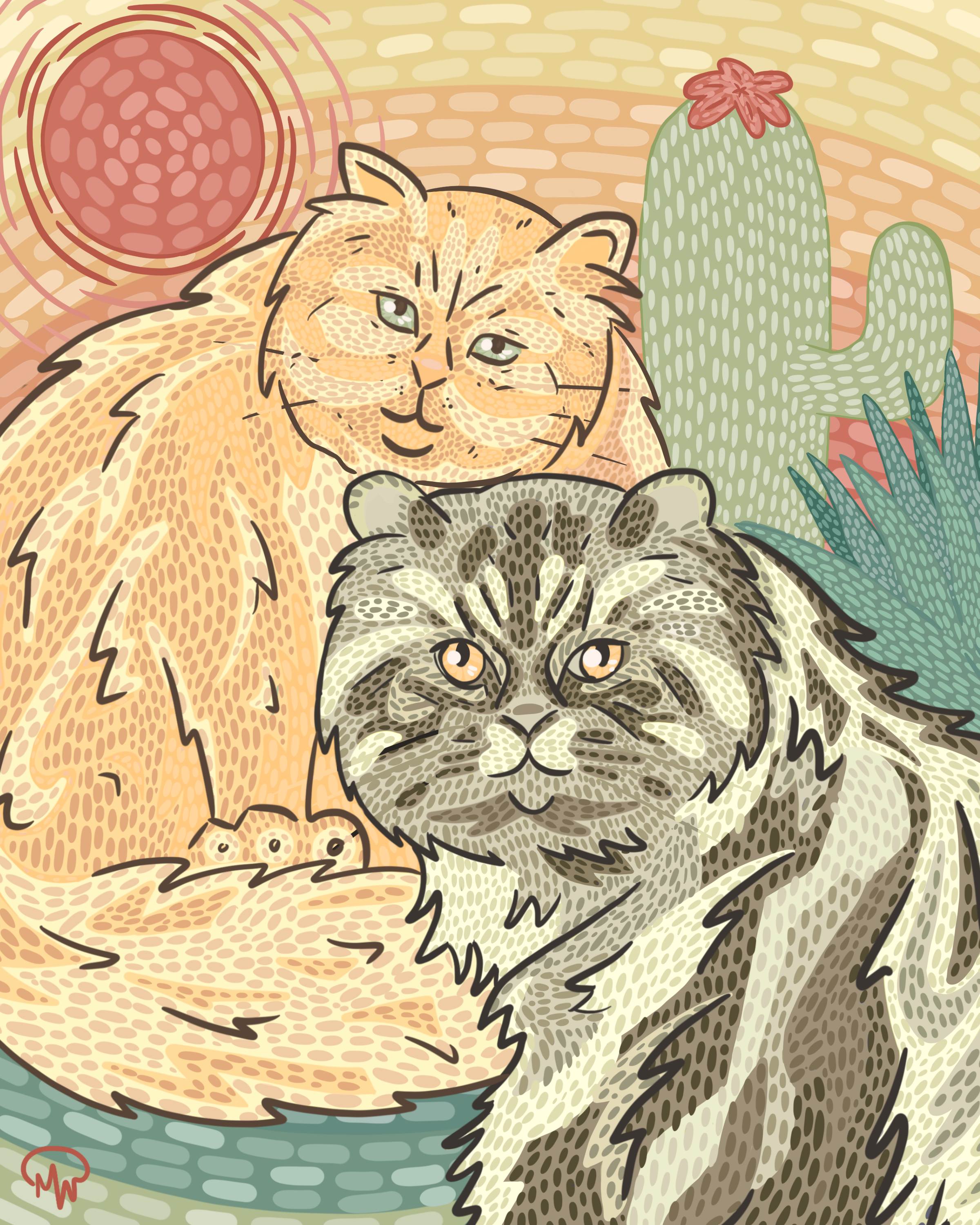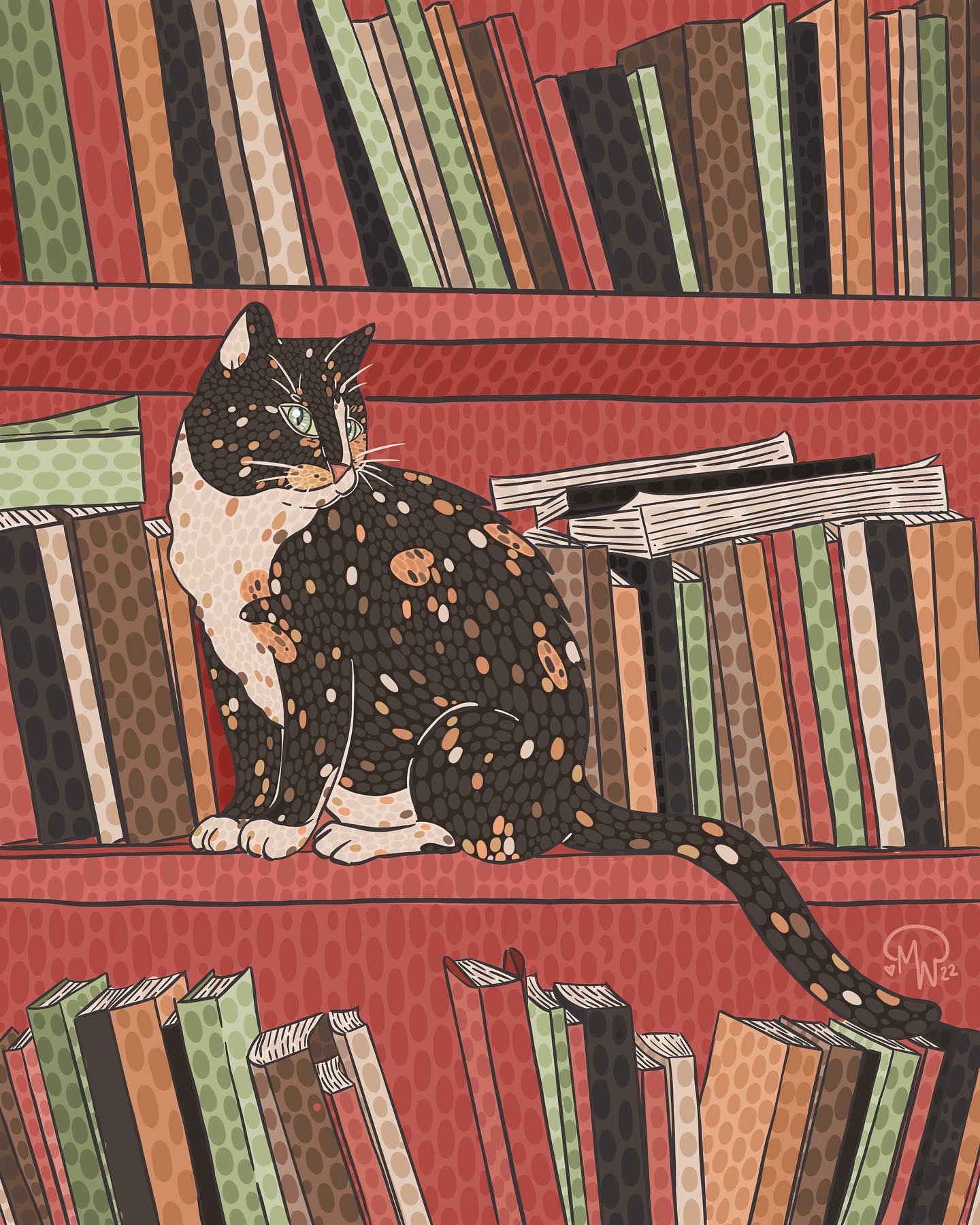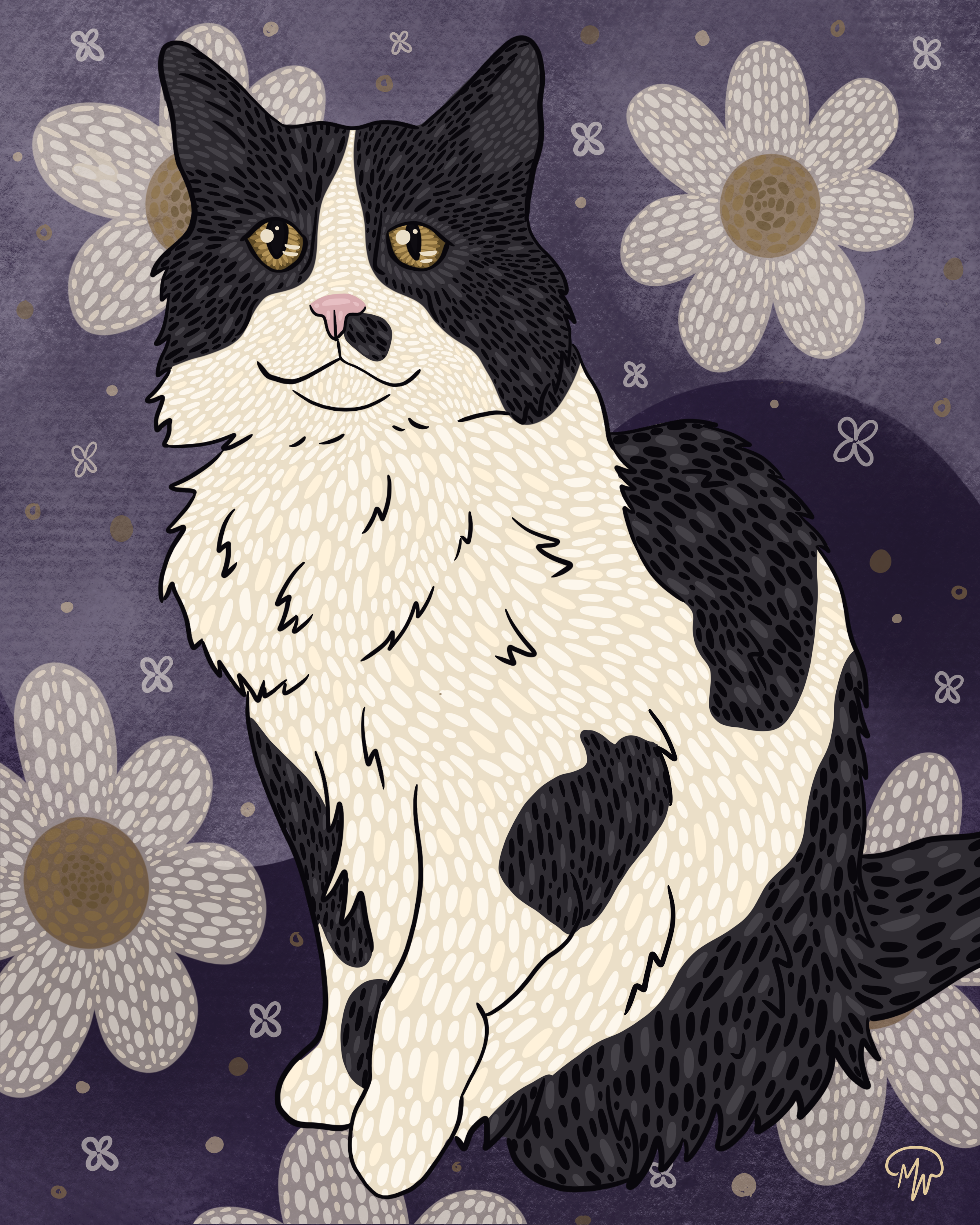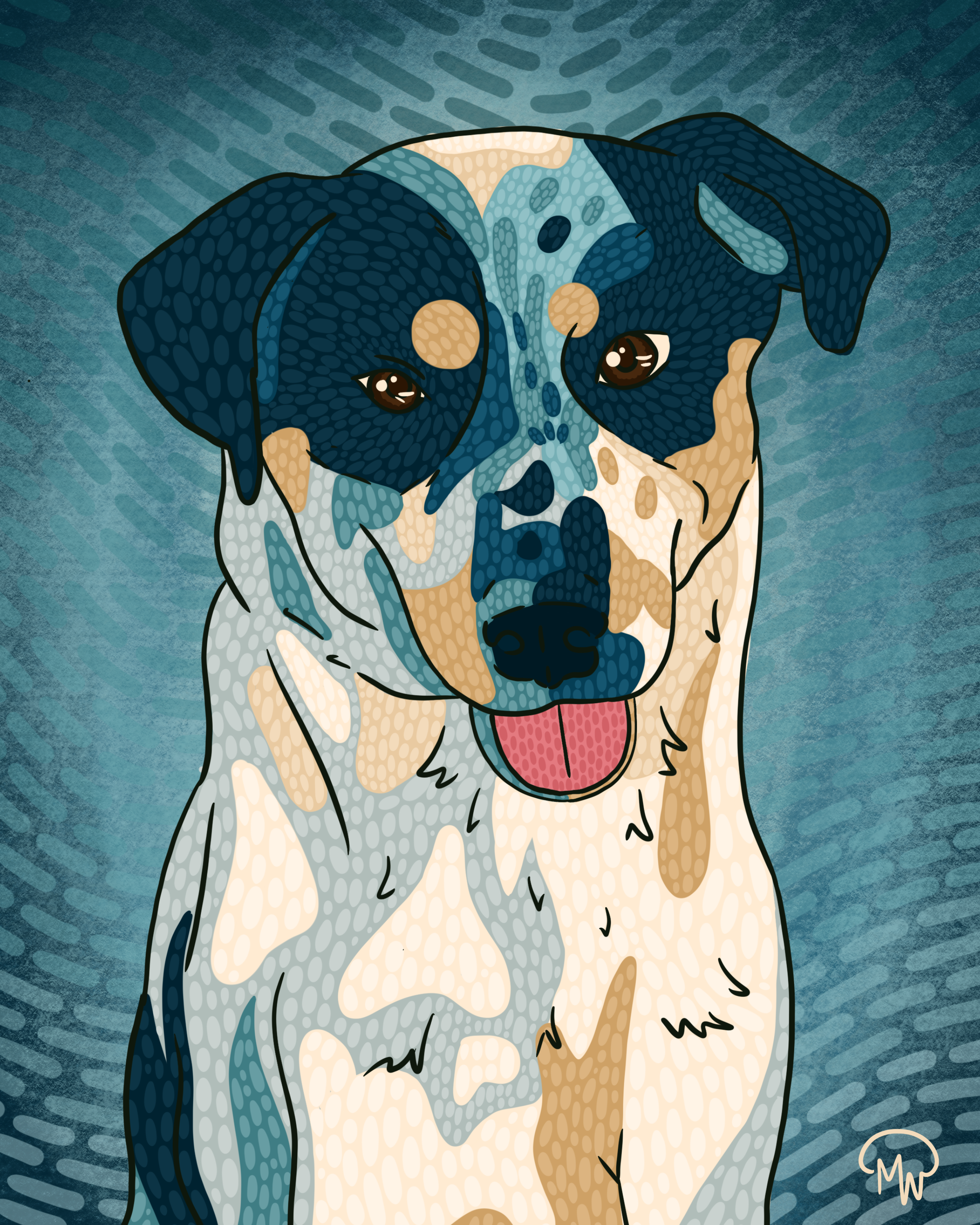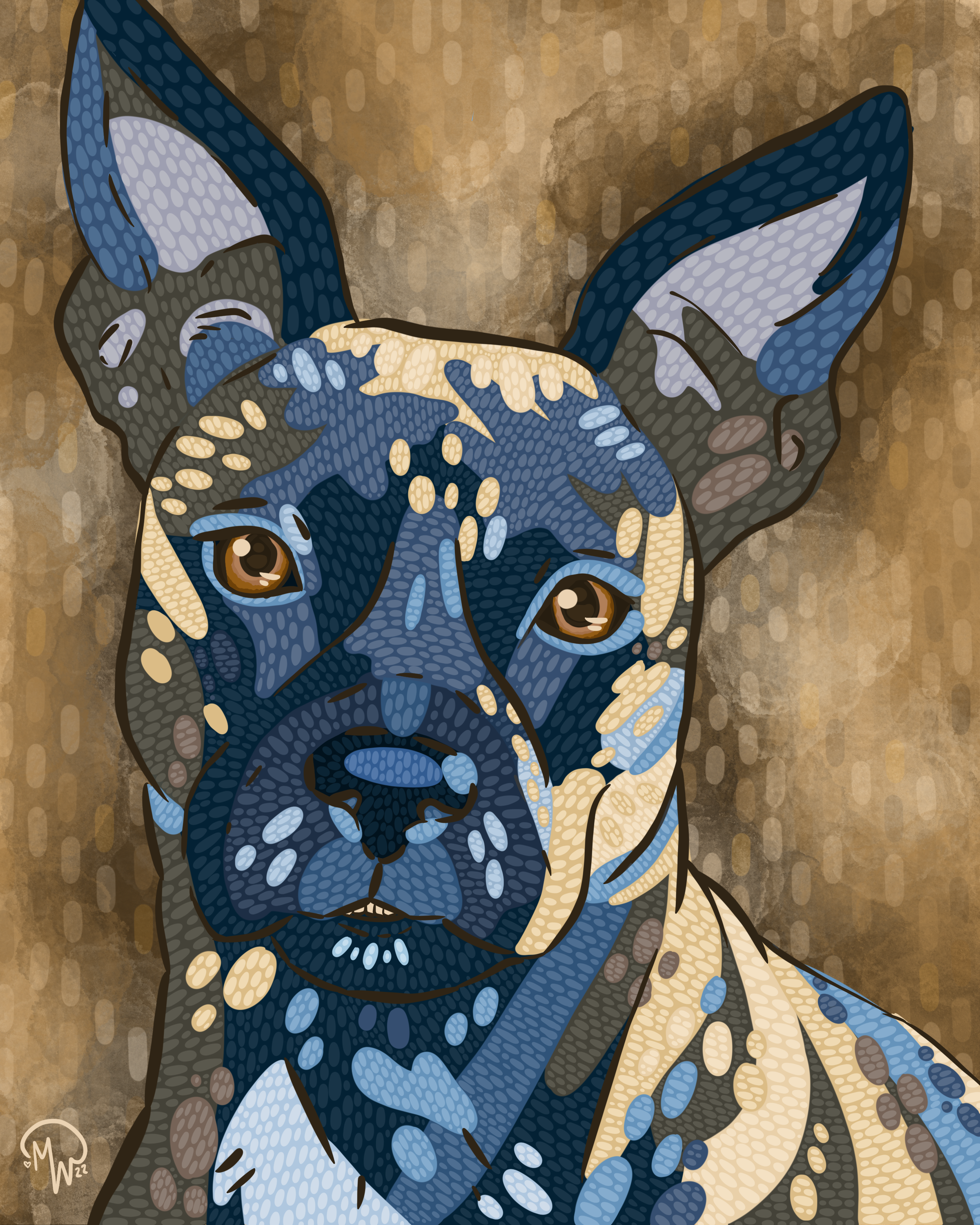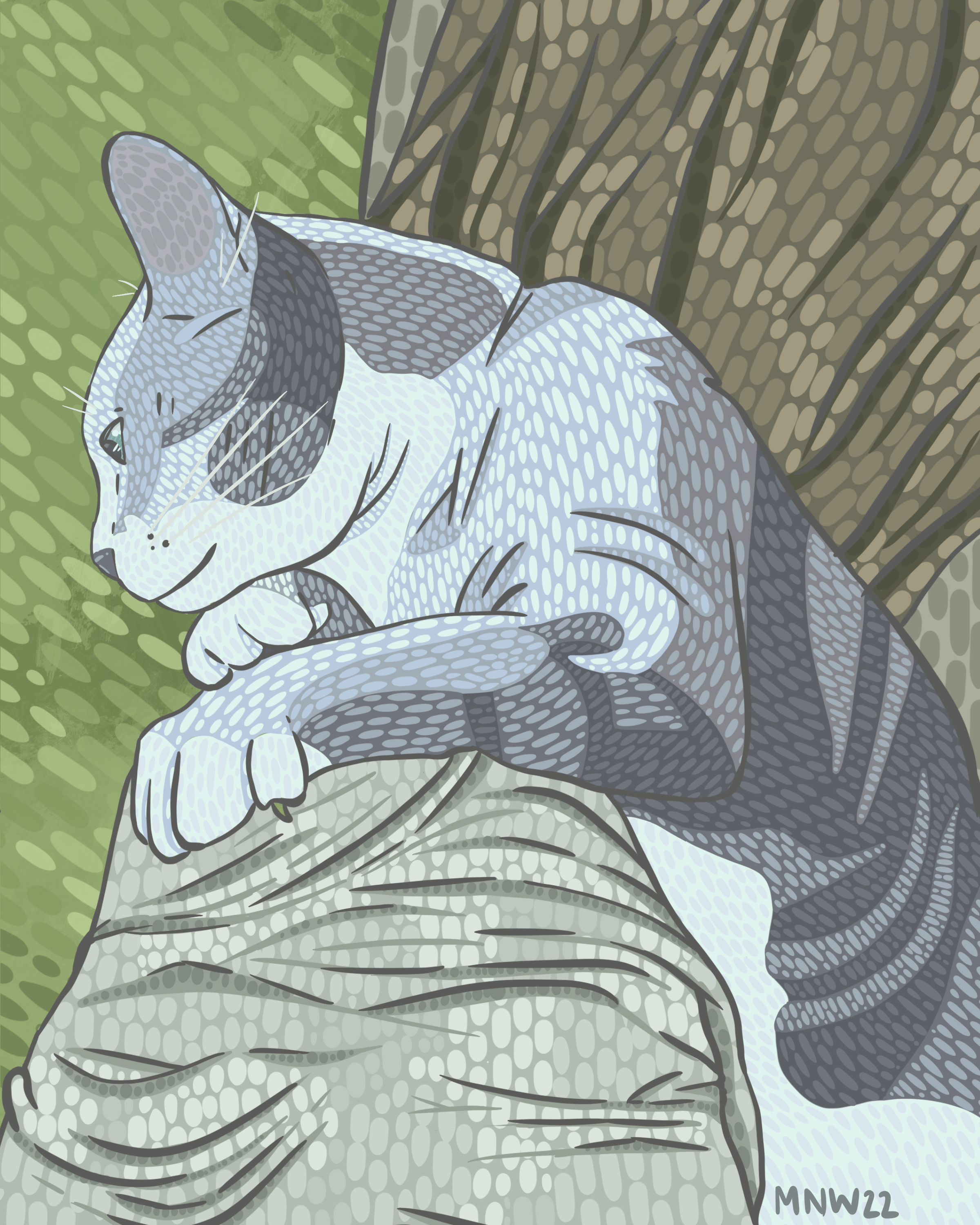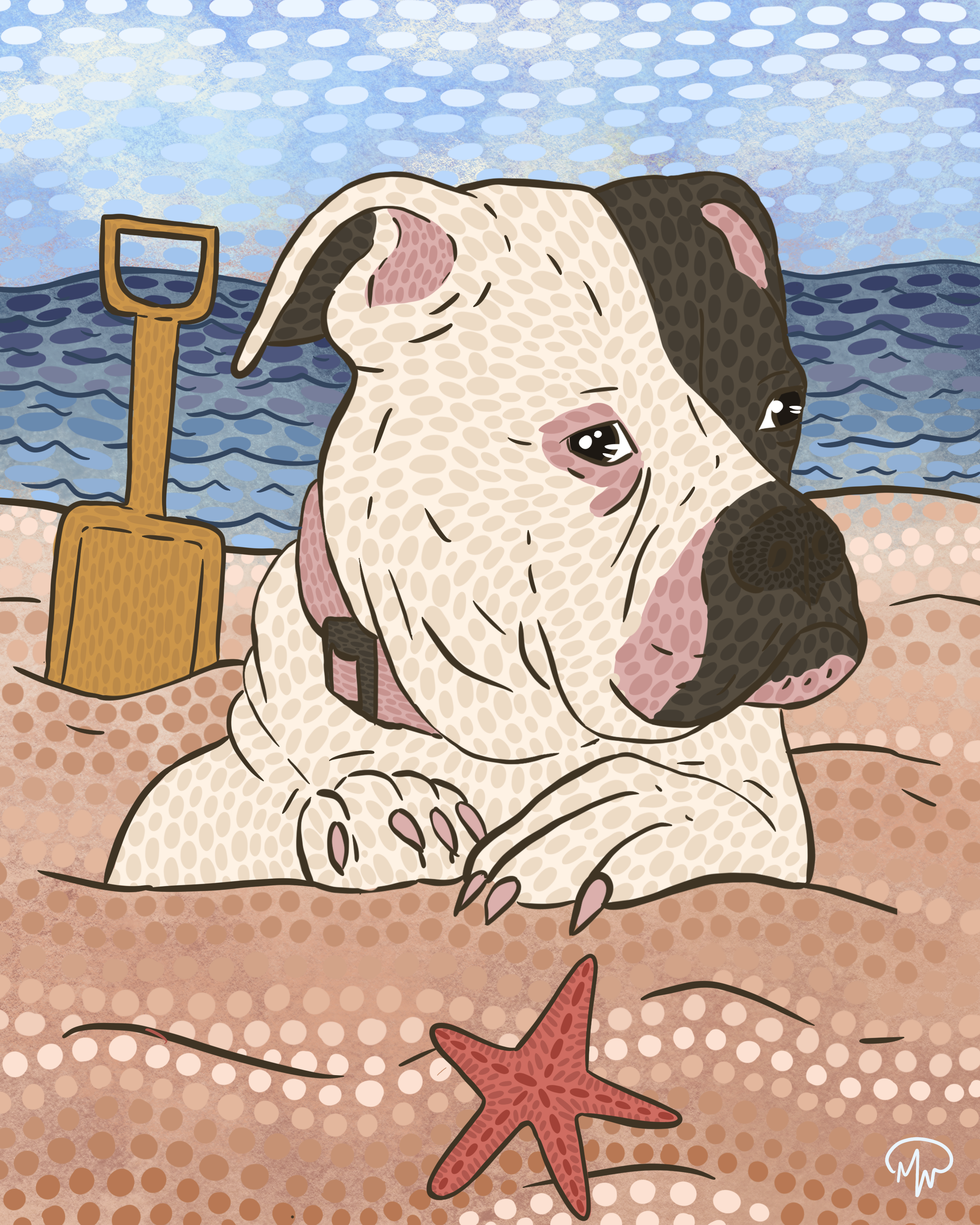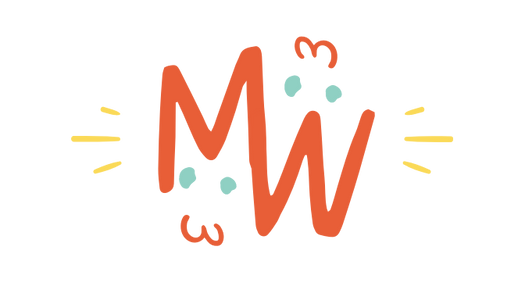 Contact me: mwobrak@gmail.com
Follow me on instagram: @mik.carton